Management
Dr. Mr. Ramanath Vairavan,

Founder/Chairman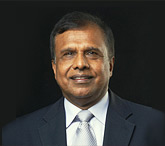 Dr. Ramanathan Vairavan, an entrepreneur and educationalist is the grandson of the late Philanthropist Dr. RM. Alagappa Chettiar. With more than 40 years' experience in the health care industry, his experience working in executive management for the multinational German company Hoechst AG in the US, Germany & Singapore provided him a wealth of experience in various facets of the industry. This led him to be a co-founder of a biotechnology company based in Carlsbad, CA, that used novel biofilm chip technology to perform disease signatures through genomic and proteomic profiling with tests in genetic disorders, and oncology. Initially planned for an IPO the attractive technology garnered significant interests from healthcare firms and was sold. His focus now is with DiaCarta, a molecular diagnostics company that has developed a revolutionary approach to transform care for patients undergoing chemo and radiation therapy by providing effective precision diagnostics, mitigate adverse events and enhance patient care.
As the Chairman/ Secretary of the Dr. Alagappa Chettiar Educational Trust in Karaikudi and the Asoka Charitable Trust in Chennai, he manages over 8000 students in primary, secondary, and collegiate education. He has been actively involved in enhancing the quality of education and the infrastructure of the schools, both in Chennai and Karaikudi.
As students of Bharatanatyam, spend considerable time to learn and perform their Arangetram and are not rewarded with a degree for their years of learning, he pioneered in designing a first of its kind novel academic curriculum in 2005 to preserve the repertoire of Tamil culture that is embedded in the dance and founded Alagappa Performing Arts Academy by collaborating with leading artistes and Alagappa University. Today more than 35 dance centers offer this program in the US. The Academy boasts of almost 1000 enrolled students who get college credit from US Universities for enrolling in the program.
He established several institutions, including Alagappa Institute of Information Technology in Chennai (1999), Alagappa Foundation Inc. California, USA (2001), Alagappa Performing Arts Academy, Dance Program (2005), Alagappa Performing Arts Academy, Music Program (2008), Alagappa Performing Arts Academy, Vasthu Science (2012), Alagappa Academy (CBSE Program), Karaikudi (2014), Alagappa Girls School, Karaikudi (2015), the only all-girls school in Karaikudi, and the Alagappa College of Nursing (2018) Plans are underway to set up an Ayurvedic College in Karaikudi. and a defined mission to build a Medical College in Karaikudi.
He obtained a BS degree in Chemical Engineering from AC Tech in Madras, an MS degree in Biomedical Engineering from Washington University, St. Louis, and an MBA from Fairleigh Dickinson University. He was awarded a doctorate degree by Alagappa University, Tamil Nadu, India in 2018
Awards and Honors
Syndicate Member, Alagappa University
Distinguished Alumni Awardee 2019 – AC Tech, Anna University
President, Tamil Isai Sangam, Karaikudi
Late Dr. Umayal Ramanathan,

Patron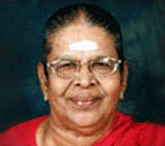 The daughter of the great visionary Dr. R.M Alagappa Chettiar, Dr. Mrs. Umayal Ramanathan imbibed all the attributes of her illustrious father, embellished the value of social service and has passionately pursued it ever since. Her mission has clearly been to continue and pave the path to enhance education from primary schooling for children all the way up to professional technical education. She founded two higher secondary schools in her father's name – one in Karaikudi and another in Chennai. Her crowning achievement was the establishment of the Dr. Umayal Ramanathan College for Women in Karaikudi in 2005 to empower women in this rural conservative community by offering academic programs that will enable them to advance their careers and enhance the quality of life for themselves and their families.
Apart from being the Secretary and Correspondent of The Alagappa Schools in Chennai and Karaikudi, she has held various important positions such as a member of the Syndicate of The Agricultural University at Coimbatore for two terms and a Member of the Senate of the Madurai Kamaraj University. As an active Social Worker, she was the member of the Social Welfare Board for Ramnad District for 2 terms. She was the Chairman in the Gangadeeshwarar Temple Committee for 3 years following which she became the Thakkar of the same temple.
Her service to the cause of education and society was duly recognized
when she was awarded:
The Doctor of letters Degree by the Honourable Governor of Tamil Nadu in 1987.
The prestigious Indira Gandhi Priyadarshini award for her outstanding services to society in 1994.
The Doctor of letters Degree from Madras University on its 150th Anniversary in 2007.
Mrs. Alagu Vairavan,

Managing Director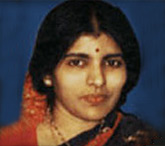 As an avid enthusiast of Bharathanatyam, Mrs. Vairavan has groomed her children through Arangetrams in Bharathanatyam and Carnatic music. She is passionate about propagating this art and has worked actively in social organizations. She has a Bachelor's Degree in Business Administration and has worked in a wide spectrum of market segments, from manufacturing of cosmetics in London, England to network marketing as in Shaklee Corporation in Boston, MA and social service organizations in the US.
Mr. G. Naresh Kumar,

General Manager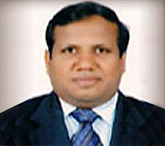 Has been actively involved with the Alagappa group of institutions since 1997 serving as the Vice President, Operations of the Alagappa Institute of Technology, a service-oriented institution with a primary focus on providing education in emerging academic disciplines such as Information Technology. He is actively involved in setting up distant education centers for universities such as Alagappa University, Manipal University, Pondicherry University in India and Malaysia.
A G Rajagopal,

Academic Counsellor

Appadurai Govindasamy Rajagopal alias Iyappan is an accomplished Astrologer. Schooled by Vedic teachers from an early age he became proficient in astrology under the personal tutelage of a revered saint in Kollimalai located in Namakkal district using the traditional method of reading palm leafs written by Agathiyar. He is passionate about the subject and has written several articles and columns in journals on Astrology. As Astrology integrates various belief systems correlating a relationship between astronomical phenomena and events that take place, Mr. Rajagopal has done a lot of research in this field and is in the process of developing a structured learning program so that students will be able to obtain a degree in Astrology.