Listed below are some of the dance festivals of India which are famous for the various renowned artists who perform in the beautiful backdrops of the age old temples, where they are held every year. These festivals attract a large audience from both India and abroad. They create a divine ambience around both the artistes and the spectators.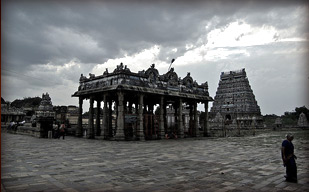 Natyanjali Festival in Chidambaram
Natyanjali festival opens on the auspicious occasion of the Maha Shivaratri day in the Chidambaram temple. The magnificent temple dedicated to Lord Shiva, built a thousand years ago, provides a beautiful backdrop for the event. The setting is truly divine-Chidambaram's gold-roofed temple, with pillars depicting Lord Nataraja in 108 poses or Karanas. This is an opportunity for all dancers, from all over India, to perform and pay their tribute to Lord Nataraja. The festival lasts for 5 days.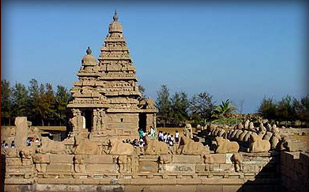 Mamallapuram Dance Festival
In Mamallapuram, the ancient port of Pallavas and locatiion of the world famous shore temples, a vibrant dance festival is held. Thousands congregate at the venue of Arjuna's penance, a bas-relief sculpted on the face of two enormous adjacent rocks. This festival is held from early January for four weeks. Exponents of classical dances like Bharathanatyam, Kuchipudi, Kathak, Kathakali etc. perform in an open air stage against the magnificent backdrop of the Pallava rock sculptures. Besides classical, folk dances are also performed. Dancers from different parts of India perform during this festival.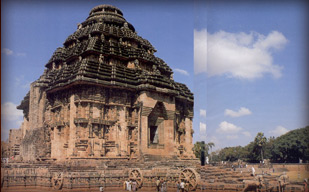 Konark Dance Festival
The sun temple in Konark is famed as a world heritage site. The exquisite 'Natyamandir' or the 'dancing hall' of this 700- year old shrine is an architectural wonder with well-adorned sculptures in Odissi dance poses. This is the venue of a joyous festival of classical dance and music which is held annually on December. A host of celebrated dancers from all over the country perform in the open air auditorium. The festival is a celebration of the much appreciated Odissi, Bharathanatyam, Manipuri, Kathak and Chau Dance - a lavish feast for the eyes and ears.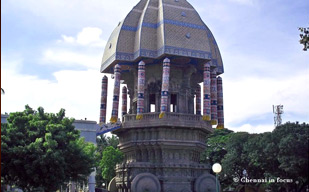 Chennai Dance & Music Festival
Chennai music and dance festival is a celebration of classical music and dance of South India held during mid December to mid January in the city of Chennai. The festival is held at a number of venues around the city by various 'sabhas' or organizations. The month long dance and music extravaganza has performances of famous artistes from various parts of India. The city comes alive with the festival which has now developed into a cultural extravaganza with more than 2000 participants in over 300 concerts. Performances include Vocal and Instrumental music. Dance solo and group, both by junior and senior artistes. Even upcoming artists get a chance to perform along with well-established artists. The season goes on till mid January when the scene shifts to Tiruvaiyaru to celebrate the birth of one of the greatest Carnatic composers and one of the trinity of music - Thyagaraja.