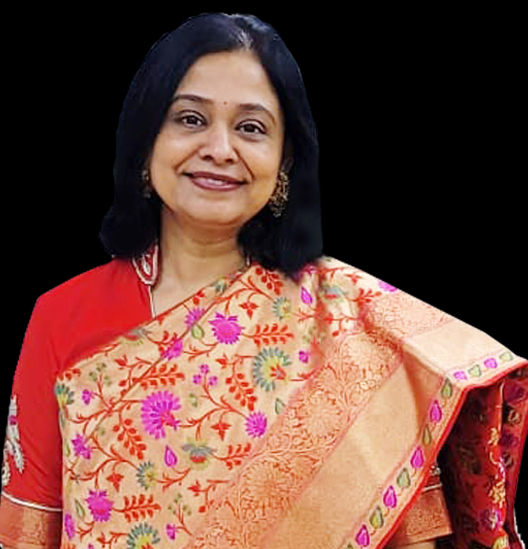 The institute's aim is to propagate the enriched art form of Bharatanatyam in California.
As indicated in the Natya Veda, Bharatanatyam is a highly structured and scientific form of dance that involves the physical aspect and the theoretical aspect, which helps to understand minute concepts of the art. The institute provides a medium for such detailed elements of the art to be taught, in order to convey the innate beauty of Bharatanatyam.
Nityashetra Dance School is also an Alagappa Performing Arts Academy center.
Ms. Deepali Vora
About the Artistic Director
Guru Deepali Vora is the founder and director of Nityashetra Dance School of Southern California, one of the leading schools of Bharatanatyam. She arrived from Chennai, India, and opened her school doors in 1997.
Deepali has received rigorous training in the Thanjavur style of Bharatanatyam from Kalaimamani Guru Madurai R Muralidharan of the Nrityakshetra Dance School in Chennai, India. Her Gurus are Smt. Manimekalai and Smt. Chitra Muralidharan. She moved to Los Angeles in 1997 and started her own school. Deepali has won much acclaim for her performances in India and the United States. She has over 250 dance credits to her name.
Her complex footwork mingled with her grace, expression, imagination, and creativity gives her the unique style that puts her as one of the leading Gurus in Southern California.